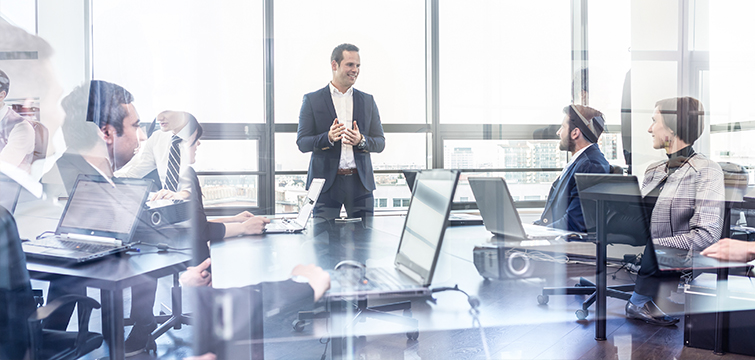 By: admin_wwweb
B2B Investors
Comments: No Comments
The alternative lending industry continues to scoff at doubters, and the latest B2B venture capital roundup suggests confidence is growing in the space — and not just in the U.S., either. Last month was a booming time for alternative lending when top names, like BlueVine, scored hefty sums.
Three of the four investment rounds announced this week went to alternative lenders with operations in the U.S. and across Europe and the U.K. One even scored $100 million — proof that investors aren't concerned about potential incoming regulation, market saturation or criticism that alt-lending is too expensive for borrowers without enough protection for investors. In total, $214 million went to B2B startups this week, and more than 80 percent of that landed in the AltFin industry. See who scored the cash in our breakdown below.
Alt-Lending
Funding Circle
With the biggest haul of the week, Funding Circle announced Wednesday (Jan. 11) that it raised $100 million in equity capital from Accel, along with several other investors. Existing supporters Baillie Gifford, DST Global, Index Ventures, Ribbit Capital, Rocket Internet, Sands Capital Ventures, Temasek and Union Square Ventures all participated, reports said.
The SME alternative lender announced the funding while highlighting its growth over the last year. The firm said lenders using the Funding Circle platform have facilitated more than $1.4 billion in small business loans in 2016. Its U.K. unit, Funding Circle U.K., also became profitable in 2016, the company added. While Funding Circle didn't specify its plans for the new funds, CEO and Cofounder Samir Desai said in a statement that the company would add 50,000 new jobs in the U.S., U.K. and Europe this year.
Advanon
Earlier in the week, Swiss alt-lender Advanon announced its own investment round. The company said Tuesday (Jan. 10) it secured nearly $13.5 million in funding led by b-to-v Partners, VI Partners and Swisscom. The investment will be used to grow its presence in Switzerland with an eye on expansion into the Germany market. Advanon, founded by three former Google employees, offers an invoice financing solution to SMEs, linking small businesses to more than 450 investors that can finance an unpaid invoice.
iZettle
Also Wednesday, SME financial service provider iZettle revealed its own funding round to the tune of $63 million. Victory Park Capital led the investment, which also saw participation from existing backers, reports said. The company, based in Sweden, is positioned against rivals like Square by offering a payment acceptance and processing portal for SMEs. But last year, iZettle introduced a small business financing solution, using predictive analytics to offer cash advances to its small business clients based on future credit card transactions. While announcing the investment, iZettle also revealed its new CFO, Maria Hedengren.
B2B eCommerce
Globality
It's unclear when, exactly, Globality raised $37.5 million from a slew of backers, including Al Gore and Yahoo CFO Ken Goldman, but the firm revealed the funding Wednesday while announcing its formal launch. Globality offers businesses, especially SMEs, a way to sell their services to other businesses online and enter an international market. The platform offers solutions for both buyers and suppliers of B2B services, but according to Cofounder and CEO Joel Hyatt, the company is zeroed in on helping SMEs go global and reach international business customers. Using artificial intelligence and human support, the company links business service suppliers